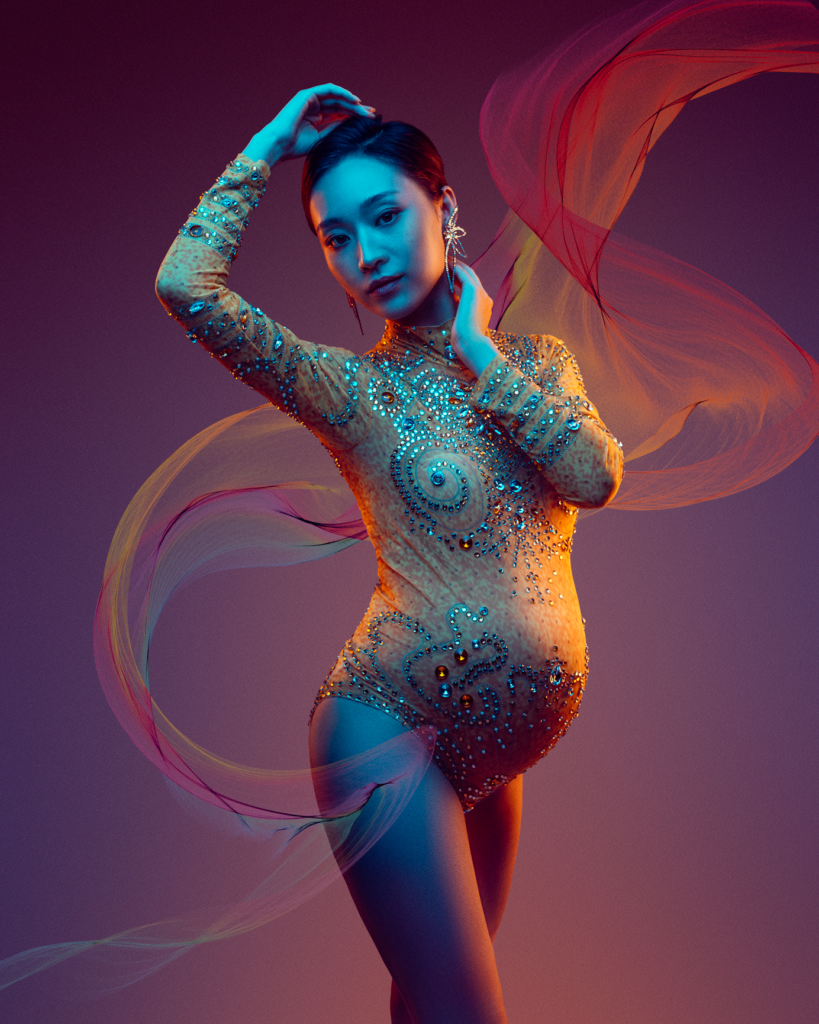 CREATIVE MATERNITY PHOTOGRAPHY MASTERCLASS
If you want to learn gel lighting techniques, introducing colors to your studio portraits, find selling techniques that work – THIS MATERNITY WORKSHOP IS FOR YOU.
You will be able to learn hw to use your studio photo equipment, how to make countless different images on just one backdrop and how to work in small studio space.
I would like to welcome you to my colorful world of maternity photography. I will show  you how to create vivid and magical images showing the power and beauty of maternity as well as timeless and elegant photos which will be cherished by your customers.  This 1 day workshop will be focused on mastering styling, posing and lighting – all of which are crucial elements of successful maternity photoshoot.
DATE: 2024, February 5th
GROUP: 8-10 participants
LOCATION: Cachopos Photography, Rua Melo Antunes 27, loja 1, 2625-257 Vialonga (1h train from Lisbon airport)
LANGUAGE: ENGLISH translated to Portuguese
Tuition is 990 EUR
Deposit: 300 EUR is required (the balance is paid 4 weeks before the workshop) – payment through web store (please click link below) or by bank transfer
The final payment will be invoiced
INCLUDED:
Lighting and posing techniques discussed and presented
Hands on shooting with two pregnancy models
Retouching (presentation of editing process of 1-2 photos but actions and presents are not provided)
Online support and Q&A group after the workshop
Certificate of completion
WHAT TO BRING:
Camera (fluency in manual mode is required)
Lens:  50mm, 85 mm, 24-70 mm or other with similar focal lenght (please make sure your lens is sharp before the workshop)
Memory cards
Battery / camera charger
Notepad and pen (optional)
Laptop or iPad (retouching can be recorded in zoom)
PROGRAM:
This workshop will provide you with practical knowledge regarding maternity photography and will be a perfect way to get advanced in model posing and working with studio light.
The following program can slightly change depending on the group:
PART I (9 am – 12 am): 
Discussing studio equipment essentials
Preparing for the session (defining set ups and styling adjusted to model)
Practicing posing techniques
Learning lighting theory (with different modifiers)
BREAK (12 am – 1 pm)
PART II (1 pm – 4.30 pm): 
Photoshoot with two models and at least 8 different lighting set ups which include working with white light, mix of color and white light and gel lighting. It shows my standard studio workflow
PART III (5 pm – 6.30 pm)
Editing workflow (LR &PS, actions are not provided)
PERMISSION REGARDING IMAGE USAGE:
Photographs taken during workshop  can be used in attendees online portfolio (website and social media). Submitting images to magazines, exhibitions or competitions is not allowed as well as using them for workshop or session advertising.
CANCELLATION:
Deposit and full payment is not refundable unless your seat is sold to other photographer (the seat can not be sold without agreeing the conditions with me).
Please read Terms & Conditions Agreement
REGULAR PRICE / TOTAL FEE: 990 EUR
DEPOSIT: 300 EUR (1500 pln, polish zloty) deposit is paid:
– in Polish złoty if booking is made through www
– in EUR if you pay by regular bank transfer, please contact me directly for bank transfer details