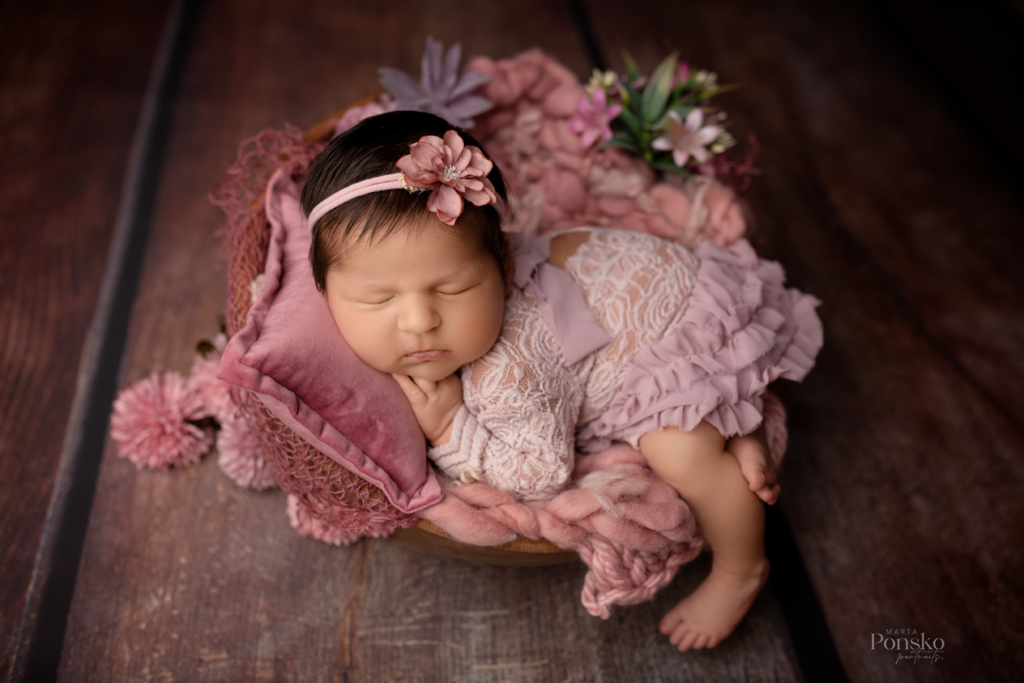 1 DAY NEWBORN PHOTOGRAPHY MASTERCLASS
Are you struggling with posing? Newborn session workflow? Creating exceptional set ups? Handling fussy babies? Defining your own unique style? My newborn masterclass is designed to show you the best techniques to speed up your session, make it more comfortable for you and your customers, better organised  – all of these followed by easy posing workflow (props and posing desk) and designing beautiful set ups.
DATE: 4.07.2023
GROUP: 8 participants
LANGUAGE: English, translated to Italian
Tuition is 1.000 EUR (IF YOU REGISTER FOR NEWBORN AND MATERNITY 10% DISCOUNT FOR BOTH)
Deposit: 300 EUR is required (the balance is paid 4 weeks before the workshop) – payment through web store (please click link below) or by bank transfer
The final payment will be invoiced
INCLUDED:
Lighting and posing techniques discussed and presented
Hands on shooting with newborn models
Retouching (presentation of editing process of 1-2 photos but actions and presents are not provided)
Online support and Q&A group after the workshop
Certificate of completion
WHAT TO BRING:
Camera (fluency in manual mode is required)
Lens:  35 mm, 24-70 mm or other with similar focal lenght (please make sure your lens is sharp before the workshop)
Memory cards
Battery / camera charger
Notepad and pen (optional)
Laptop or iPad (retouching can be recorded in zoom)
PROGRAM:
This workshop will provide you with practical knowledge regarding maternity photography and will be a perfect way to get advanced in model posing and working with newborns.
The following program can slightly change depending on the group:
8.00 – 10.00 PREPARATION, THEORY OF NEWBORN PHOTOGRAPHY
We start by discussing general principles of photography and working with a newborn. We will prepare the set ups, studio, equipment and I will show some important things about camera settings and light.
We will discuss safety rules of working with a newborn and how to prepare yourself and your clients for the meeting. I will show you what rules to follow when creating set ups and how to boost your creativity with props that will save you money and time. I will introduce you to the principles of composition in newborn photography and the ways of framing.
10.00 – 16.00 NEWBORN SESSIONS:
The photoshoots is the most important part of our meeting. I will focus on showing you as precisely as possible how to position the baby, how to put them to sleep and how to calm them down, how to make smooth transitions between props and poses to make the session run smoothly. My goal is to teach you a workflow that will keep the time of the newborn session to a minimum, but also allow you to develop a diverse gallery of images for your clients. There will be short breaks during this part – we will schedule them with breaks for feeding, changing and rearranging. I will show you what my workflow looks like and what makes my job easier:
positioning in props
positioning on a positioning table / beanbag
photos with parents / photos with siblings
16.00- 18.00 RETOUCHING / CUSTOMER SERVICE AND BUSINESS:
We will conclude the practical part of the newborn photography workshop by discussing issues such as:
file management, photo editing (Lightroom, Photoshop)
calendar and client contact management marketing
session debriefing
session-related questions
Editing workflow (LR &PS, actions are not provided)
PERMISSION REGARDING IMAGE USAGE:
Photographs taken during workshop  can be used in attendees online portfolio (website and social media). Submitting images to magazines, exhibitions or competitions is not allowed as well as using them for workshop or session advertising.
CANCELLATION:
Deposit and full payment is not refundable unless your seat is sold to other photographer (the seat can not be sold without agreeing the conditions with me).
Please read Terms & Conditions Agreement
TOTAL FEE: 1.000 EUR
DEPOSIT: 300 EUR (1500 pln, polish zloty) deposit is paid:
– in Polish złoty if booking is made through www
– in EUR if you pay by regular bank transfer, please contact me directly for bank transfer details