Neon maternity sessions are a unique and visually impressive way to capture the beauty of the female body. The use of neon and vivid colors can create an otherworldly and ethereal atmosphere of photos. These types of photo shoots often involve creative poses and interesting use of light and shadow to create artistic, eye-catching maternity photos. Neon maternity sessions are a great way to capture the magic and beauty of pregnancy in an unforgettable way.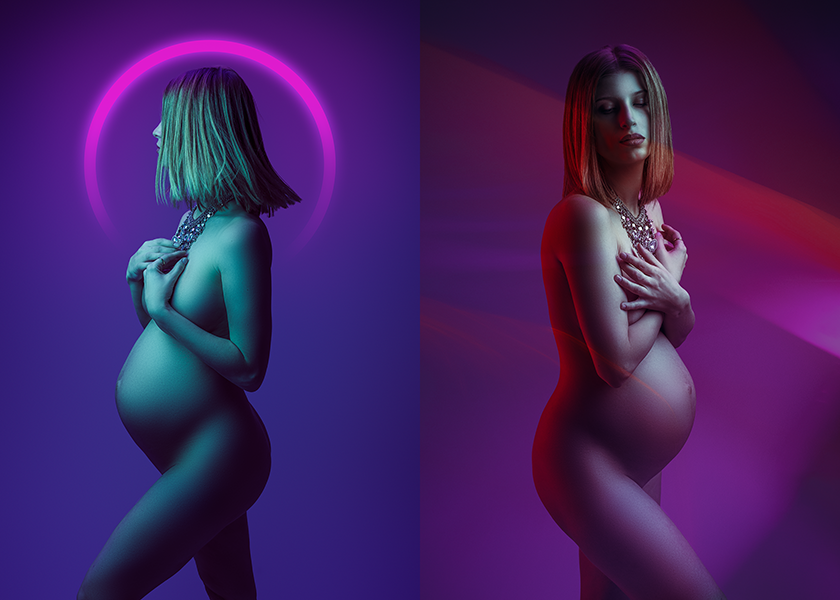 MATERNITY PORTRAITS LIKE FROM A POSTER?
I love juicy, saturated colors in maternity photography – because they add dynamics to maternity portraits. These pregnancy photos are eye-catching and memorable. By playing with studio light and shadow, I try to emphasize curves, expose what is most important in pregnancy photos and at the same time add magic and sensuality to them. If you are interested in photography far from fashionable portraits in tulle dresses or in a blooming garden, if you are looking for a maternity photographer with a head full of creative ideas – you are in the right place. I invite you to my maternity and portrait photography studio.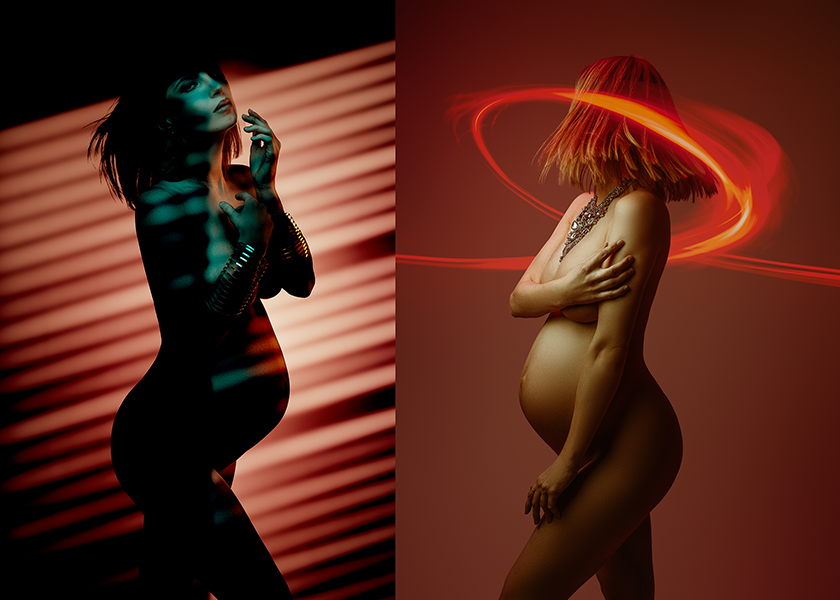 NEON MATERNITY SESSION STYLING
Creating unique styles in maternity photos requires creativity and… a well-equipped wardrobe. And although there is no shortage of outfits in my studio wardrobe – I prefer to use only jewelry for pregnancy sessions. Using statement jewelry is a great way to add interest and personality to your photos without relying on specific clothing styles that may go out of fashion. It allows me to focus on the model's unique features and style, as well as the overall theme of the photo session.
In my opinion, the most beautiful outfit is the light, because it will not go out of fashion, it will not "outdate" like the cut, color or material from which the dress is made.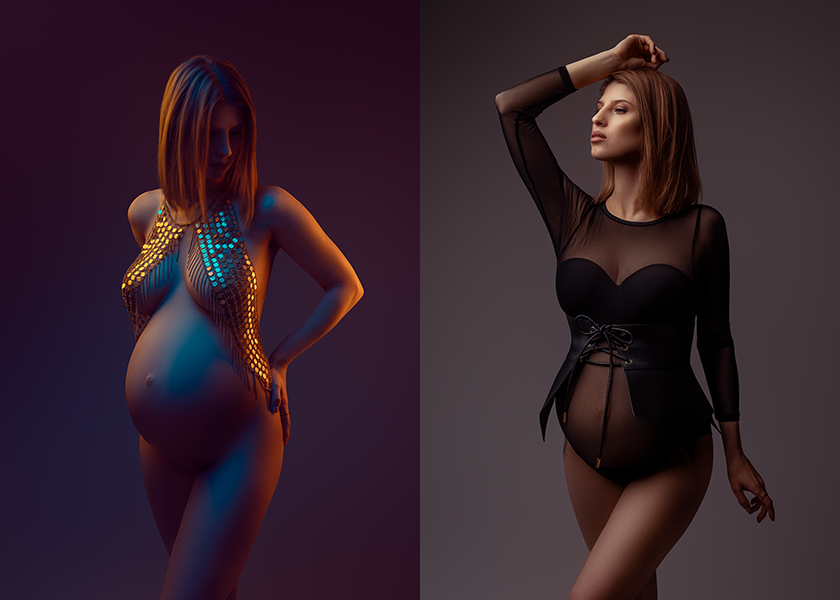 HAIR AND MAKE UP ON THE MATERNITY SESSION
Face and the appropriate choice of makeup and hairstyle are two of the most significant components of distinctive styling in pregnancy images. Every one of my models undergoes expert makeup application for photo shoots. My makeup professionals will match the model's beauty, complexion, hair color, and eye color to the makeup style and colors they use.
Studio lighting necessitates intensive, slightly exaggerated makeup. Strongly accented eyes and a neutral lip color make this combo ideal for feminine styling.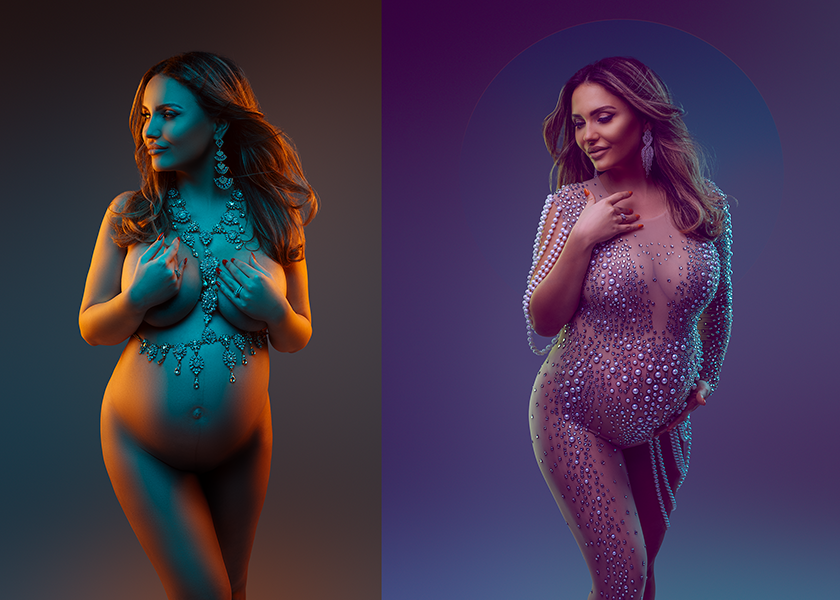 If you have any questions or comments regarding the maternity session – I am at your disposal. CONTACT